Do you believe heaven is fighting for you today?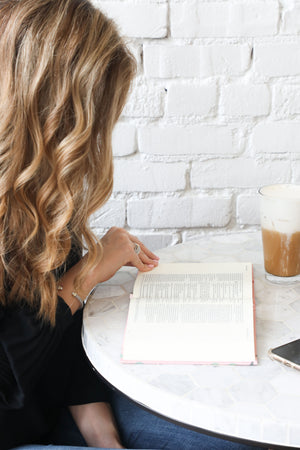 Lord, We pray to feel you fighting for us today. Help us to see your works, feel your love and share your truth with those around us.
Amen.

Even though I walk through the valley of the shadow of death, I will fear no evil, for you are with me; your rod and your staff, they comfort me.
- Psalm 23:4

Cast your burden on the Lord, and he will sustain you.
- Psalm 55:22

The Lord promises comfort. How often do we end up anxious, overextended and empty when we set out to seek comfort? I know I'm guilty of landing in all of these categories when left to my own devices. For example, comfort is something I desperately sought after (and continue to seek) 13 weeks ago when I left my day job to take Wheat and Honey Co. full time. I knew this leap of faith was opening up a brand new season where I would have to seek Christ daily in a new way. I knew I needed extra strength, awareness, and armor entering into this as a newlywed. Can I share what I have learned? Comfort only comes from full surrender. Working harder, planning more, and being more strategic all seem productive, but none of these things equal comfort. Life is always evolving. Seasons are always changing. We walk through some seasons where our jobs, relationships, and finances seem to be stable and then walk around the corner to find a brand new obstacle awaiting us. What am I getting at? We must surrender and fully understand what this means to experience the true definition of comfort.

Comfort comes from knowing who our God says He is. It comes from understanding the love He has for us. It also comes from accepting we are not meant to understand or have access to the greater picture, but recognizing we were created to walk WITH HIM. We were created to surrender ourselves, our goals, our loves to Him each morning knowing He can do far more with them and our hearts when we loosen our grip.

From chapter three of STAY, "King David wrote Psalm 23 in the midst of pain, trials and sorrow. And while the chapter includes many hard circumstances including dark valleys and encounters with his enemies, David proclaims the goodness of God. Likening God to a shepherd protecting His sheep, David held fast to the truth that God was in control even when bad things were happening all around him."

The Lord is my shepherd; I shall not want.
He makes me lie down in green pastures.
He leads me beside still waters.
He restores my soul.
He leads me in paths of righteousness for his name's sake.

Even though I walk through the valley of the shadow of death, I will fear no evil, for you are with me; your rod and your staff, they comfort me.

You prepare a table before me in the presence of my enemies;
you anoint my head with oil; my cup overflows.
Surely goodness and mercy shall follow me all the days of my life,
and I shall dwell in the house of the Lord forever.
Psalm 23:1-6

Week 3 of STAY continues with, "Even in the middle of the mess, we can read the comfort and peace that David was feeling. But that comfort wasn't solely for David. We have that level of comfort waiting for us whenever we need it!"

What is something in your life, today, that you believe brings you comfort? I'm talking something materialistic, something of our flesh? Call it out. Is it food? Is it a promotion at work? Is it excessive social media? Your child making honor roll? Got it? I want you to spend a moment with the Lord sharing this. Tell Him this idea you have of what will bring you comfort. Calling it out is the first step to attacking the lie. I want you to ask Him to comfort you in your surrender. Ask Him to show you He has it and He is the only road to comfort. Not that achievement or filler.

When we give Him our lives, He gives us His comfort. That's a promise the Lord gives.

Lord, we thank you for the promise of your comfort. You are the only One who could ever provide lasting tranquility. Thank you for being the loving, trustworthy and caring Father that you are, wrapping us in your loving arms anytime we need you. Amen.

Music pick for this week in hope, healing and seeking:

Raise a Hallelujah by Bethel Music
I'm gonna sing, in the middle of the storm
Louder and louder, you're gonna hear my praises roar
Up from the ashes, hope will arise
Death is defeated, the King is alive!
Sing a little louder (In the presence of my enemies)
Sing a little louder (Louder than the unbelief)
Sing a little louder (My weapon is a melody)
Sing a little louder (Heaven comes to fight for me)
---
Also in Wheatful Woman Blog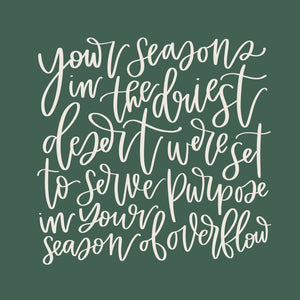 There is great power behind The Lord pouring into our lives abundantly more than we could hope or imagine. It's in the overflow. According to Merriam Webster, overflow can be defined as, "to fill a space to capacity and spread beyond its limits". All of us are limited to the extent of action or changes we can make alone. But we have a limitless God who has the power to move and flood the open spaces for His glory to reign. We have opportunity to overflow into the lives of others when we're fi...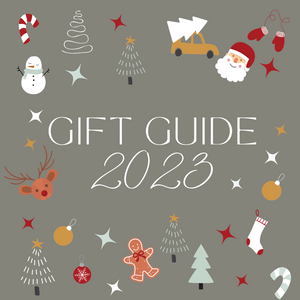 Gift guide to encourage the believer!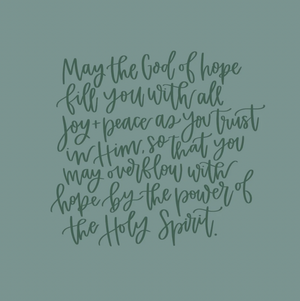 We have a beautiful promise from Jesus that He will fill us back up and refresh our spirit by giving us peace and joy. First, we're instructed to take action by trusting and remaining open so He can flow in. What does it look like to have Jesus meet you where you're at to show up and refill you back up?