A Prayer of Stillness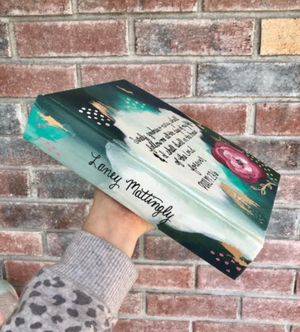 Psalm 46:10 NIV
He says, "Be still, and know that I am God;
    I will be exalted among the nations,
    I will be exalted in the earth."
Good morning, God.
As we pause this morning in your presence, at your feet, I pray we would embody your spirit of peace. I pray we would know that you are God. I pray we would exalt you. God, would we live our day today knowing the Lord Almighty is with us. Lord, you can accomplish more in a minute of our stillness than an hour of our busy. Help us to know how to be mindful of our time today. Not as the world tells us to be mindful but as you tell us to be mindful. Give us your strength and peace as we trust in you. In Mark 11 we read about your ability to bless us through prayer when we have faith in you, God. "Therefore I tell you, whatever you ask for in prayer, believe that you have received it, and it will be yours." Mark 11:24

I pray we would have eyes to see the ways you have already provided for us, the ways you have already blessed us and live with the hope you give when we have faith in you. Amen.
@_brittgoff #wheatfulwednesday
---
Also in Wheatful Woman Blog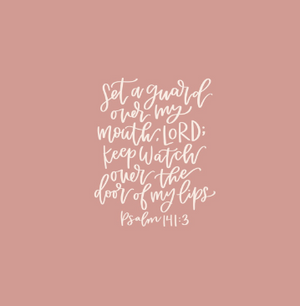 God, please forgive me when I have used hurtful or unnecessary words to gain a sense of control. Help me trust you to guard every word that comes out of my mouth.
We can find biblical hope for this struggle when we consider the story of the Israelites' exile in the Old Testament. The afflictions of the Israelites' exile were two-fold. On one hand, they were exiled because of their own sin, and on the other hand, their burdens were increased because of the sin of the nations oppressing them. I am certain that if I were an exiled Israelite, I would have been grumbling and throwing pity parties the majority of the time. How does God respond to them? Throu...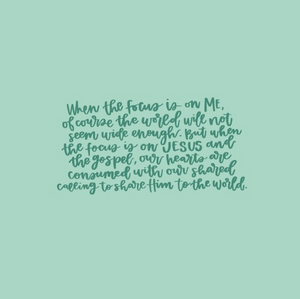 As Christians, the biggest problem with unhealthy comparison is that it misplaces our passion for building the Kingdom of God onto building our own kingdoms of self. Comparison strips us of seeing what God has given us and called us to.