Wheatful Woman Event: Birthday Bash + Worship Night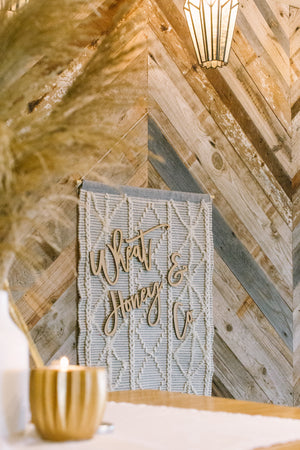 WHERE TO BEGIN. This is Britt Goff, founder of Wheat and Honey Co., and last Wednesday was our third Wheatful Woman Event.
We planned a modest back-yard, boho-themed, candlelit dinner and worship night to celebrate W&HC's 5th birthday. Less than 5 days before we welcomed our guests, God made it abundantly clear He had other plans.
Friday afternoon, we signed a contract with BRIK Venue Fort Worth due to torrential (quite literally) rain. We put our heads down, we prayed A LOT and we did what the intention of this event was to do, give HIM the Glory.
On Wednesday, we opened the doors to the BRIK and welcomed women, both local and a plane ride away, to celebrate all God is doing in our lives within this community and independent of it.
We had the most fabulous local businesses put together pop up shops for a marketplace (shout outs: The Sweet Hive, Hazie Sue Vintage, Winton and Waits, The Green Queen B, I Am His Jewel, LD Naturals, and Spoiled by Annie), live music by Aryn Michelle, we gifted forty hand-painted Bibles to the Freedom Shield Foundation team (30 NIV, Journal the Word Bibles gifted by Harper Collins and 10 were graciously gifted by Living by Design Ministries), I spoke on hearing God's voice and living a life marked by courage and we ate a yummy dinner catered by Ida Claire.
The tables were beautifully decorated by Out of the Garden Floral, moments were captured by the talented Judy Rodriguez Photography, wine was served by Landon Winery and the stage was complete with a balloon display by our new friends Jessica and Alex of Pop! Fort Worth.
There were tears, lots of laughs and quite moments with the Lord. There were far more "moments" that matter so greatly to me to share here but I will summarize it with this: God sees this community of women and He INTENDS to use every one of us. It's beautiful. It's overwhelming. It matters.
These gatherings always leave us feeling overwhelmed with the Lord's Holy abundance. We are grateful for the space the Lord creates (time and time again) for us to rest, laugh and seek Him together. We hope to see you at our next event!
Click here to learn more about our 30-A Beach Retreats this coming October and November OR click here to get on our email list and make sure you don't miss our upcoming 2022 event announcements!


I cannot sign this post without a very special thank you to family, friends and our W&HC team that jumped all in when this event grew from a modest backyard event to a full blown Wheatful Woman Event over a weekend. I love each of you and your passion for this ministry does not go unnoticed or unappreciated. Thank you, Mary Beth, Jantzen, Katie, Jani, Hannah, Diana, Jessie, Erin, Jeff, Terry, my Polished Fort Worth girls, and my husband, Michael.
- Britt
---
Also in Wheatful Woman Blog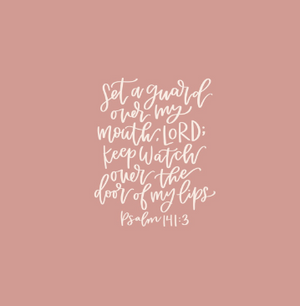 God, please forgive me when I have used hurtful or unnecessary words to gain a sense of control. Help me trust you to guard every word that comes out of my mouth.
We can find biblical hope for this struggle when we consider the story of the Israelites' exile in the Old Testament. The afflictions of the Israelites' exile were two-fold. On one hand, they were exiled because of their own sin, and on the other hand, their burdens were increased because of the sin of the nations oppressing them. I am certain that if I were an exiled Israelite, I would have been grumbling and throwing pity parties the majority of the time. How does God respond to them? Throu...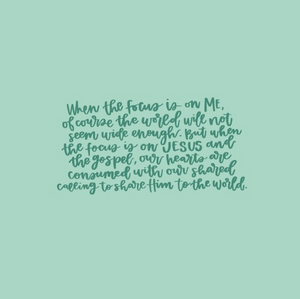 As Christians, the biggest problem with unhealthy comparison is that it misplaces our passion for building the Kingdom of God onto building our own kingdoms of self. Comparison strips us of seeing what God has given us and called us to.